ANIK ENGINEERS is the Authorized Platinium Distributor of Schneider Electric (India) Pvt Ltd.
ANIK ENGINEERS also is the Distributor for Elmex Controls Pvt Ltd.
Schneider Electric is a global leader in Supply of Electrical Switchgear, Distribution, Detection and Automation Products. ANIK ENGINEERS is one of the top distributors of Schneider and have maintained their position in the elite distributor group of SCHNEIDER from the past 15 years.
We are a professionally managed company and have a great record in providing the best services which includes prompt deliveries, credit finance support and after sales services.

Product Basket of ANIK ENGG consists of :
1. Complete Range of Tesys Contactors, Relays, MPCB , Starters and Accessories
2. Complete Range of Masterpact Air Circuit Breakers
3. Complete Range of NSX, CVS and Simpact MCCB
4. Harmony Push Buttons, Pilot Lights and Signalling Devices
5. FLV Products : MCB/ELCB
6. AC Drives and Soft-Starters
7. Limit Switches / Proximity Switches / Safety Switches and Pressure Switches
8. Complete Range of Terminals and Channels (Panel Accessories – ELMEX)
The Company commenced operations in Oct 1995 and started their sales with supply of electrical switchgear products to Major OEM's in Ahmedabad. We have our Sales Office in Ahmedabad and also Godown Facilities in Ahmedabad and outskirts of Ahmedabad.
Our Technically strong team provides total backup for the products in which we deal.
Leading the ANIK Team in Ahmedabad is Mr ARIZ ANKLESARIA who is a BE Instrumentation Engineer from Pune University. Under his able support and guidance ANIK ENGINEERS has now reached a Turn Over of more than Rs 40 Crores with a vision to expand further in the coming years.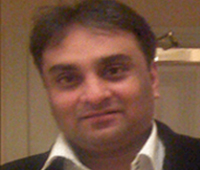 MR ARIZ ANKLESARIA (PARTNER)
An Instrumentation Engineer with 22 years of Experience in sales of Electrical SwitchGear Items and Automation Products. In Charge of Administration and growth of Organization. Also takes care of complete business dealings with Schneider Electric.